October 30, 1996 – April 11, 1997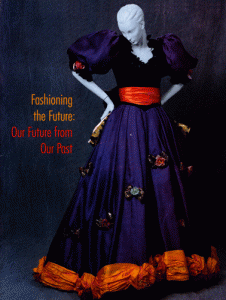 View the exhibition catalog (pdf).
As we sit on the threshold of a new millennium, it seems only natural to reflect on the past and contemplate the future. Contemplation of the future of any endeavor requires that we put it in proper historical perspective. We can use history to gain an understanding of our present situation and to guide us in deciding our future direction. This exhibition shows how historicism in fashionable dress reveals ways in which we create our future, not simply by incorporating new ideas and technologies, but by building on our past.