Visit the Collection
Gladys Keller Snowden Gallery Hours
The Gladys Keller Snowden Gallery is temporarily closed. Campbell Hall will be undergoing a building renovation starting in 2023 and lasting throughout 2024. Keep watching this site for exhibits at off campus venues over the next 2 years. Currently the exhibitions, "Flower Power: Flora in Fashion" and "Botany in Buttons" are at the Decorative Arts Center of Ohio in Lancaster.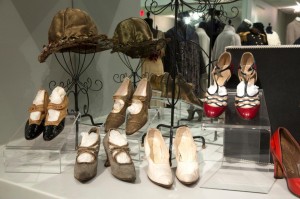 Collection Research Hours
The Historic Costume & Textiles Collection is temporarily closed to research appointments.