October 26, 2001 – May 18, 2002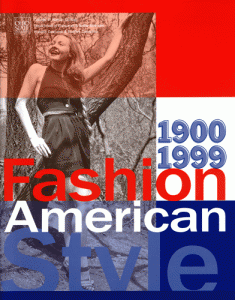 In the 1900s, after centuries of dependence on Paris fashion dictates, Americans broke free to set their own fashion trends. Fashion American Style: 1900-1999, the new exhibition at the College of Human Ecology, The Ohio State University, documents American's bold move during the course of the 20th century from formal and constrictive fashions to today's casual simplicity.
Opening on October 27, 2001, the exhibition will be in the Geraldine Schottenstein Wing of Campbell Hall at 1787 Neil Ave. It is open to the public at no charge and runs through May 18, 2002. Hours are Wednesday through Saturday, 11 a.m. to 4 p.m.
Created by Gayle Strege, curator of the Historic Costume & Textiles Collection, the exhibition will document the rise of American designers of fashion from their first recognized influence during the 1930s, both in the industry and Hollywood, through World War II and the establishment of an American couture industry, to the end of the century when major changes in the garment industry affected apparel designers and design, production, and marketing.