September 5 – December 7, 2012
View images from this exhibition.
The Columbus Fashion Story, explores the history of fashion as it relates to Columbus' bicentennial history and its fashion industries. Two of retail fashion's industry giants had their beginnings in Columbus, Ohio–Federated Department Stores in 1851 as S. Lazarus, and Limited Brands Inc. in 1963 as The Limited store in the Kingsdale shopping center. Both began modestly and eventually gained nation-wide recognition.
Limited Brands with its past and present divisions have dominated the greater Columbus landscape over the past thirty years in the same way that the Lazarus Department Store dominated the city's downtown for decades. Both had a major impact on the national fashion retail industry as well as the city of Columbus. There were many other contributors to this city's fashion story, however, and their stories will also be told in this exhibition.
The exhibition consists of three sections:
Part I: 19th century dressmakers, tailors and dry goods establishments with artifacts from Kate and Frank Hoffer ladies' tailors, B. Frosh & Sons Tailors, and the M.C. Lilley Co. Portions of this section of the exhibition are featured as an online exhibit at our Fashion2Fiber website.
Part II: Early to mid 20th century downtown department stores and specialty boutiques with artifacts from The F&R Lazarus Co., The Union, Mrs. Eugene Gray and Montaldo's.
Part III: Late 20th/early 21st century dominance of malls and specialty brand retailers.
Related public programs: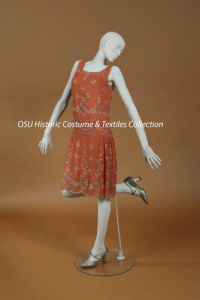 Flapper dress 'Made in Paris exclusively for the F. & R. Lazarus & Co." about 1926.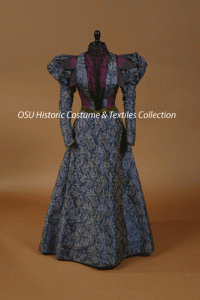 Mrs John E. Brown had this dress made for her by Columbus dressmaker Daisy Shaefer about 1897.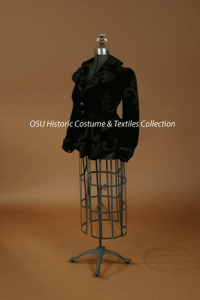 Woman's jacket sold by Geo. S. Beall Drygoods Merchant in Columbus about 1904.